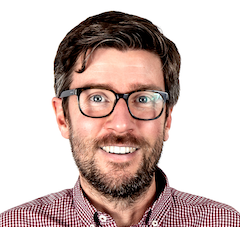 The reasons for billing providers to be permanently on their toes come thick and fast – and ever alert to the mood of the market Strategic Imperatives has made a broad scope of moves to keep all developments covered.
The motive for the ongoing development and advancement of Strategic Imperatives' billing platform is clear, according to Chief Technology Officer Matt Brewster, who has been emphatic about the company's strategic intentions. "Digital Britain demands a complete overhaul of existing service provider business models," stated Brewster. "As changes to customer behaviour and spending accelerate and new digital players enter the market offering innovative OTT services, traditional approaches are no longer applicable for those looking to capitalise on the opportunities available in this era of disruption.
"Traditional billing systems have little relevance in the new world. What service providers need is an integrated and flexible service monetisation platform that sits at the heart of their business support systems so they can prosper in Digital Britain and beyond."
The requirement for next generation business support systems is one fundamental change brought about by the dawn of the 5G and connectivity revolution, observed Brewster. "Tighter integration of billing systems with core business platforms is essential to keep up with service providers' changing needs," he said. "In particular, the ongoing roll out of 5G shifts the demands of billing systems up to the next level.
"Network slicing is another pivotal innovation which requires complex billing architecture to seamlessly manage the multiple exchanges taking place within the telco value chain. Through the development of multiple virtual networks based on a shared physical infrastructure, network slicing enables highly specific segmentation of traffic based on user requirements including capacity, latency and quality of service. This means customers can therefore opt into premium, tailored services hosted on a network that is using neutral infrastructure."
We are well into the transition period with innovations like smart cities and multi-layered services rapidly expanding beyond the prototype phase
The connectivity revolution and the dawn of the subscription economy lie at the heart of today's telecoms ecosystem, and billing providers are uniquely positioned as enablers of new and future technologies, says Brewster. "To support this, billing system architecture needs greater flexibility to enable real-time rating and charging for this continually evolving set of requirements for any account, customer or subscriber," he added. "Monetisation is no longer a linear process, and as service providers identify the most appropriate strategies to defend and optimise their revenue within this intensely competitive digital environment, a one-size fits all approach is no longer a viable solution."
The specific billing requirements for Digital Britain are yet to be fully realised with new technologies beginning to transition from innovative concepts into market realities, leading service providers to redefine their monetisation strategies. "Although this early adopter phase of the market is undoubtedly challenging, billing providers who are prepared to adapt have a unique opportunity to be the enablers of digital transformation," noted Brewster. "While taking a business as usual approach may sustain legacy billing providers during the transitional period, a head in the sand approach is not sustainable and they will fall by the wayside if they are not capable of meeting the dynamic needs of the evolving telecoms value chain."
For example, to thrive in the digital ecosystem and avoid limiting their revenue potential, service providers will need to consider partnering with technology and application specialists. These partnerships will generate a wide range of product and service combinations and new revenue streams, and the service provider's role within the value chain will vary, pointed out Brewster. "As a result, billing and transaction data will need to be integrated across all partner systems and clear accountability for revenue flow will be critical," he said.
"These new dynamics are transforming the traditional definition of billing as primarily a rating platform that generates invoices at the end of the month. In the new telecoms landscape the idea of a monthly bill is increasingly becoming redundant. Services are consumed on an hourly, daily or weekly basis and the rapid adoption of IoT and OTT services brings fresh opportunities and challenges to the telecoms value chain. Furthermore, competition is intensifying as more tech companies become active in overlapping domains."
The extent of industry change became clear to Strategic Imperatives when it was invited by the Department for International Trade to attend MWC19 and participate in its Innovation Pavilion, a global event inspiring leading edge technology and focusing on the connectivity revolution. "Our conclusion is that we are well into the transition period with innovations like smart cities, connected communities and multi-layered services rapidly expanding well beyond the prototype phase," said Brewster.
In the new telecoms landscape the idea of a monthly bill is increasingly becoming redundant
"Without sophisticated, agile and scalable billing systems capable of providing a seamless transition into Digital Britain, the much anticipated transformation will be cumbersome for the channel and it is only a matter of time before it starts losing revenue and market share to the multitude of start-ups and new entrants eager to capitalise on 5G, ultra-fast connectivity and the subscription economy. Our subscription and contract management module are being continuously updated to support the complex business models brought about by the advent of 5G, OTT and IoT."
Without question, billing platforms must support more sophisticated packages, dynamic promotions and micropayments as well as managing contracts and subscriptions, highlighted Brewster. The adoption of AI and predictive analytics technologies in billing will empower service providers to offer targeted propositions that improve customer loyalty, increase profitability and reduce churn, as well as intelligently segment a customer base according to complex criteria including behaviour, preferences, geographical location and revenue potential, he believes.
"We are creating a rich engagement model between service providers and their customers using advanced predictive analytics and hyper-scalable technology," stated Brewster. "A huge amount of data is being created by the exponential rise in the number of connected devices and increasingly sophisticated customer behaviour. A key part of our roadmap is to address the critical need to translate this data into meaningful intelligence and actionable business insights that provide a strategic advantage and competitive edge."
The subscription economy and the connectivity revolution are transforming how we live, work and communicate as well as fundamentally changing the dynamics of the channel. As we have seen, the line between telecoms and technology is also blurring and creating a new ecosystem in which comms providers need to offer complex cloud services and hosted applications such as Google Apps and Office 365, in addition to traditional communications solutions often using subscriptions and flexible contracts, a revenue model that they are ill-equipped to support. "This is not the time to wait and see, but rather to evolve or die," warned Brewster.