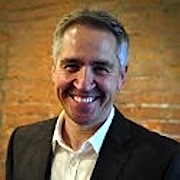 Daisy business Aurora Kendrick James has turned the page on a new chapter in its history following a Group restructure that gives the company autonomy to operate as a 200-strong independent software organisation led by incoming CEO Ant Molloy (pictured).
He was previously Daisy Group's Chief Software Officer, a position held since January 2011.
The move forms part of a revamp that included the rebrand of Daisy Wholesale to Digital Wholesale Solutions on April 1st which will be key to delivering Aurora's platform to the reseller market.
Aurora has operated in the telecoms and IT reseller space for 20 years. 
Its platform, which is modular in design to remove complexity, enables resellers to monitor, control and drive sales, reduce order processing times from days to minutes, provision, bill, support and self-serve via 24-hour portals that incorporate AI and automation techniques. 
The platform also provides insights and reporting on key business metrics.
Aurora MD Derek Watson has stepped down but remains with the Group business to lead operational improvements.
Molloy said: "The team has worked hard on relaunching Aurora as an independent software business with a simple, clear vision of delivering software and services.
"With the rise of automation, AI and Machine Learning, this is an invigorating time for software organisations, and I am excited for the future of Aurora."
A refresh of Aurora's branding and website is reflective of these strategic changes, noted Molloy, who believes that the time is right to update and modernise Aurora's corporate identity.
"Our identity is key to how we convey our core values, our personality and enhanced capabilities," he added.