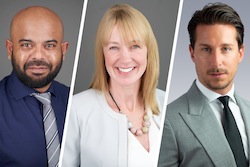 £30m-plus revenue business FourNet has adopted Union Street Technologies' aBILLity billing software and associated services. 
FourNet was established in 2005 and provides mission critical services to fire, police and ambulance operations across the UK.
FourNet identified areas where aBILLity could be optimised for managing communications for emergency services including how the system could better manage escalations for clients in the blue light sector. 
In addition, FourNet has recommended enhancements to aBILLity's reporting features and to Union Street's end-user facing customer portal, WebaBILLity PRO.
FourNet's Head of Finance, Vanessa Worsley, a recent nominee at the FDs' Excellence Awards, oversaw the review alongside Billing Manager Amir Hussain. 
She stated, We identified that the blue light sector needed a robust billing solution that could manage their services and be able to provide comprehensive real-time information. 
"Due to the requirements of our customers, especially with the additional strain brought by Covid-19, we needed immediate engagement in developing robust processes and controls for managing services and provisioning in our billing platform.
"Over the next few years, our aim is to reach £100m turnover. This is an ambitious target but one that's eminently achievable. 
"The business intelligence and revenue oversight provided by aBILLity will be key to driving business decision making and to effectively scaling up our billing operations as we continue to grow."
Vincent Disneur, Head of Sales and Marketing at Union Street, added: "We're currently in the process of rolling out even more features in the latest version of aBILLity. 
"The advice FourNet provided has directly contributed to improved functionality and productivity benefits for aBILLity's user community as a whole."
Pictured (l-r): Amir Hussain, Vanessa Worsley and Vincent Disneur.