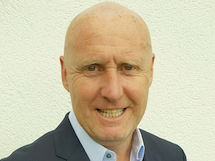 A bill spend management tool launched by West Yorkshire-based Abzorb enables businesses to monitor and control their comms expenditure and prevent 'bill shock'.
The service, called CapZ, is set up within Abzorb's partner portal and according to company founder Steve Beeby CapZ 'puts partners customers in control'.  
"Partners can manage customers' alerts in line with the new bill spend cap legislation," he said. 
"Usage will be collected in real-time and alerts then sent to customers via text message or email to let them know when they are nearing their monthly limit.
"This gives partners and their customers peace of mind that spend and data usage is calculated accurately based on RRP and updated on an hourly basis.
"Irrespective of the debate on Ofcom regulation, it's important we keep the customer updated on end usage. We see this as something that should be a shared responsibility across the industry.
"It is irresponsible for billing providers, who will not bear the burden of financial loss, to try and bypass the regulation and have complacency towards Ofcom."
Abzorb has a network of over 300 partners and has used live webinars to keep them updated on these developments.
The company works with BT, EE, O2 and Vodafone and has twice been named Mobile Distributor of the Year at the Comms National Awards.