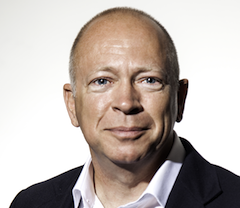 A survey of eight European country markets by Mitel has revealed a high level of cloud awareness among a growing number of organisations which see greater scope for features and functionality in cloud telephony solutions compared to on-site systems.
The findings could indicate a mid-term swing away from CPE with 76% of UK companies (81% in Europe) rating access to innovative features that traditional telephony lack as their primary reason to pursue the cloud model.
 
"As cloud technology delivers faster and easier access to key productivity tools, companies now view certain functionality as indispensable in effective cloud communications solutions," stated Jeremy Butt, Senior Vice President, International for Mitel. 
"UC features including presence, secure instant messaging, voice and video calls, are top of the must-have list with nearly 90% of British companies considering them essential. 
"Advanced collaboration functions, such as audio and video conferencing and seamless content sharing follow with 28% of companies citing them as essential."
In what can only be good news for the channel, 71% of UK businesses want experienced advisors to help them migrate to the cloud, nine points higher than the European average.
 
"European countries are at different stages of maturity but the common point is that businesses already have a clear idea of which cloud model – UCaaS, hybrid or private cloud - will work for them," added Butt. 
"The important point is to give them a cost-effective and low-risk migration roadmap as well as the opportunity to choose between public or private cloud."