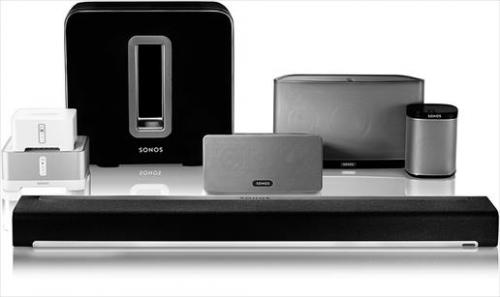 Following a raft of new products at the recent CES, analyst firm Futuresource predict that multi-room audio technologies will gain rapid traction during 2015.
"This year it is evident that audio hardware has regained its cool at International CES," said Jack Wetherill, Senior Market Analyst at Futuresource Consulting.
"And it's not just headphones that have street credibility, we've seen that pioneering design allied to innovative technology - such as the Wireless Speaker and Audio Association's high end wireless systems spec in the case of Klipsch - can generate a lot of excitement."
There was a show focus on wireless multi-room audio (MRA), which Futuresource defines as a system of speakers that can interact with each other to create a seamless audio experience within a home.
These systems can play the same music throughout the home or may have the option to zone rooms and play different music. Throughout 2014, Sonos continued to be the biggest player in the market, although there have been competitive offerings from a number of brands which includes Bose, Samsung, Panasonic, LG, Philips, Denon and others.
Wireless multi-room audio can be segmented into two categories - proprietary and open. Proprietary systems, where speakers can work seamlessly only when they are from the same brand, currently dominate sales with Sonos leading the charge for this type of system.
Open systems such as those offered by Qualcomm's AllPlay platform, the DTS Play-Fi platform and Imagination Technologies' Caskeid technology allow any speaker based on this technology to work in sync. The vast majority of these systems have launched within the last 12 months and so the market is not only getting crowded, but more confusing for consumers.
Among others, new products have been announced by Sony and Supertooth - both proprietary systems - and House of Marley and Monster, based on AllPlay.
"We believe this plethora of launches is good for raising awareness of MRA, but the diverse and often incompatible technologies involved will begin to reduce down to a few proprietary systems such as Sonos, although the majority will be based upon an open standard, offering Bluetooth as well as Wi-Fi," added Wetherill.
Futuresource estimates that 4.2 million MRA units were shipped globally in 2014, on track to rise by 43% this year.