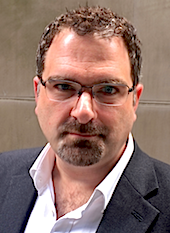 Former Gamma sales chief John Haw is aiming to ignite a new profit stream for ICT resellers having joined Fidelity Energy as Managing Director.
Haw has joined founders Simon Payne, Alan Shraga and Paul Havell as a joint shareholder of the energy wholesale business which has netted £1.5m profit since its inception in February.
Speaking exclusively to Comms Dealer Haw said he intends to take the business in a completely channel focussed direction and help ICT resellers maximise on the record low energy prices.
"The beauty of the opportunity Simon and his team have put together is its simplicity," he said.
"All that is required is for channel partners to obtain a copy of the customer's energy bill, sign a Letter of Agreement enabling them to act on their behalf and then propose the new contract.
"It's a refreshing change and I have learnt a huge amount about the market in the last few weeks.
"The price of wholesale gas and oil is the lowest it's been for 12 years. Incredibly 50% of business customers will be out of contract in the next year, having been on older high priced energy contracts.
"This presents a massive opportunity for the channel who are trusted by their customers, to sell them energy and save them money."
Haw believes SME business customers spend circa £600 a month on telecoms and £2,000 on energy. "We are offering generous revenue share to partners so the potential to earn high margin deals from existing customer relationships is huge,\" he commented.