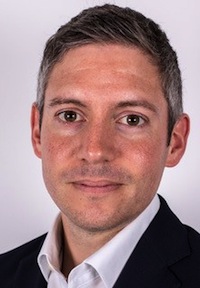 Gamma has again leveraged the Net Promoter Score (NPS) tool to measure the experience it delivers to partners and also gauge future areas of product and service demand.
In its latest annual Channel Partner Satisfaction survey, completed by 260 partners, Gamma registered a new NPS of +45, representing a 19-point increase on its 2016 score.
Predictions on business growth can be made based on responses to questions that ask how likely respondents are to recommend a company, product or service to a friend or colleague.
John Murphy (pictured), Customer Service Director at Gamma, commented: "The uplift in score reflects our approach to engagement within the channel and the resulting service programme we've been undertaking based on the feedback we've had throughout the year.
"We've introduced a number of new capabilities with the launch of the Gamma Academy and the development of support tools to improve our interaction with channel partners.
"They can now grade their technical competence within the Gamma Portal, enabling a more supportive and technically relevant conversation with our support teams.
"This is one example of how we've listened to and used the feedback from our channel partners on how they want to engage with us."