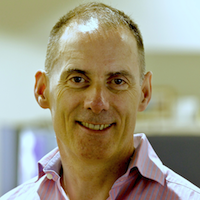 Almost two years after marching into UK territory we spoke to DataSolutions Managing Director Michael O'Hara to gauge the Irish distributor's progress in doubling revenues to 80 million euros within three years.
Having cracked the Irish market, Dublin-based DataSolutions is banking on the expansion of its post-nascent UK operation as another prime driver of growth. The company was originally formed in 1991 as a distributor of data comms technologies, in particular modems. As the Internet boomed so did the business, and in 1995 it secured a distribution agreement with a small software company called Citrix Systems which at the time generated revenues of circa $16 million and had no feet on the ground in Europe. DataSolutions was among the first three distributors in EMEA to be appointed by Citrix, which is now a 3 billion euros organisation. "Taking on Citrix in 1995 and getting into IT security in 2001 were brilliant moves," said O'Hara. "We have not looked back since and our business continues to grow strongly on the back of these decisions."
Nutanix, the vendor of hyperconverged infrastructure founded in 2009, linked up with DataSolutions four years ago and today generates revenues in excess of 1 billion euros. "While the products and services are always changing, our job is to continually look at the market, spot new vendors, anticipate what's coming around the corner and then bring these solutions to our resellers to help them and their customers improve productivity, security and ultimately profitability," said O'Hara.
The Nutanix partnership was an important factor in DataSolutions's decision to establish a UK foothold in February 2016, noted O'Hara, who hopes the Bracknell-based operation will quickly expand to the same size as the Irish business. He aims to grow DataSolutions from 35 million to 80 million euros in three years, achieved in the main from the UK campaign as he seeks a 40 million euros parity between the two regions. He also expects to double employee numbers by 2021 to a headcount of 50.
"Our UK offices will allow us to grow the business exponentially," added O'Hara. "We are a start-up in the UK but with 26 years experience in distribution, and seeing significant growth as we become more established in this market. Having only opened our doors 23 months ago we now have 60 UK channel partners. This shows the scale of the opportunity. Establishing a network of sales specialists will allow us to guarantee vendors the same level of accelerated market penetration as we have in the Irish market."
The DataSolutions business is divided into two halves - IT Security & Networking (Check Point, RSA, HPE/Aruba, Arista and ShoreTel/Mitel); and Next Generation Data Centre (Citrix, IGEL, Nutanix, Commvault, HPE/Nimble and more recently Densify and Plexxi). The company sells only to resellers who specialise in solutions for the mid-sized and enterprise marketplace. "During 2018, technologies and solutions that enable businesses to build, manage, secure and access their hybrid cloud infrastructure will be in high demand," stated O'Hara. "Such technologies include hyper-converged infrastructure, software defined networking and predictive analytics-based management tools."
It is widely accepted that enterprise organisations will embrace a hybrid cloud model rather than move all aspects of IT to cloud. For the foreseeable future, these customers will rely on their reseller partner to guide them as they move appropriate IT functions and applications to public cloud while transitioning their on-premise infrastructure to a next generation cloud-like architecture. "These organisations need solutions and assistance to help them build, secure, manage and access this complex combination of on-premise and public cloud-based infrastructure, applications and data," observed O'Hara.
He believes that this year will be another challenging year for the IT channel as many still struggle to find their place in a progressively more cloud oriented market. "Some partners who rely heavily on selling laptops or servers will find it challenging, but I believe most are already making the transition to a more services oriented business," he added. "Cloud ultimately adds to the overall complexity needing to be integrated, managed and secured by IT. Where there is complexity there will always be an important role for channel partners in helping and advising their customers."
Focus area
The hyperconverged infrastructure (HCI) market is growing fast and is a key area of interest for O'Hara, who launched HCI Hub to channel partners in November, a lead generation microsite offering educational and marketing content on HCI. "We find that many channel partners serving the mid-market and SMB space don't have the marketing expertise, internal resources or capacity to fully engage with customers," said O'Hara. "So we launched this campaign to help them drive sales. DataSolutions as ultimately a sales and marketing company. That is our core strength."
New technologies with big future potential emerge almost by the day, observed O'Hara, and they need the support of a distributor like DataSolutions to build channels and get established. "Moreover, vendors' life cycles are getting shorter," he said. "They need to be constantly innovating and bringing out new and better technologies, otherwise they are likely to be superseded by a newer vendor. Look at how cloud is changing the way companies around the globe run their businesses. Think of Uber, Netflix and Airbnb and how they changed their respective industries. Staying ahead of competitors means remaining in constant contact with customers to understand their needs, and keeping up with the changing trends in the market. In the world of business, there is simply no reward without effort."
O'Hara is no stranger to changing industries, having left the accountancy profession to work in the IT space. He studied and qualified as an accountant in the late 1980s and was first exposed to the IT sector while working for an accountancy firm in Dublin as part of the audit team, having been sent to a company called DataCode Electronics on secondment as acting Financial Controller. "Soon afterwards my ex-colleagues from Datacode established DataSolutions as an IT distribution company," explained O'Hara. "I helped to set up the business in the evenings and on weekends, eventually joining on a full-time basis as the Financial Controller in 1993."
He became Managing Director in 1998. "I never expected to be running a company in this industry," added O'Hara. "However, from an early age I knew that I wanted to be my own boss. Although I qualified as an accountant I realised that I had more zest for the IT business than for auditing and the other requirements of the role. While working in the technology industry I've enjoyed shaping the market for emerging technologies that change how people work and do business."•