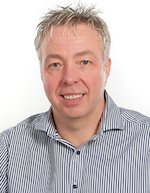 The role of resellers in the success of M2M is assured providing they drill into their customer bases where big opportunities exist, according to Anton Le Saux, Head of M2M Managed Connectivity and Partner Sales at Telefonica Digital.
Many large enterprises are looking to replace existing processes and systems with smart solutions to drive efficiencies and reduce costs. And the typical SME is now seeing smart M2M solutions as a way of creating scale and competing with larger businesses in the same vertical, according to Le Saux. "The forecasted growth for M2M over the next five years is 25 per cent year-on-year for revenue and new connections," he stated. "Over the last year we have seen much bigger numbers and I believe we will continue to see a higher growth number. The scale of the market is vast with the range of verticals expanding. While this creates opportunities it also presents a challenge in terms of market positioning."
The basis of Telefonica's direct strategy is to place a few 'big bets' rather than try to conquer the entire M2M market. "Our smart metering bid worth £1.65 billion is testament to this," added Le Saux. "However, these big wins will create a hornet's nest of activity in similar solutions and sectors. As an MNO we don't have the direct reach to cover all of what is coming. Our long-term relationship with the channel and our past experience and support mechanisms will allow us to create the reach in M2M through partners to ensure that everyone is successful."
Telefonica has been selling M2M solutions through the channel for over 15 years. But up until the last couple of years M2M has been a niche marketplace. Not now. "We believe we have hit the tipping point as M2M solutions and technologies become the norm," said Le Saux. "No longer is M2M niche, it is fast becoming essential to businesses and consumers. The technology is everywhere and growing fast. We are all using smart machines and devices every day that have some form of M2M capability built into them."
Telefonica is working with a range of channel partners to monetise M2M opportunities. The company has adopted a global approach to partnering with roaming agreements covering 368 operators in 154 countries, all available on one SIM through a single platform. "Whatever our channel partners need, from just connectivity to full solutions, software or hardware, Telefonica has a medium for them to go to market," added Le Saux. "The objective is to create an ecosystem of M2M providers who could be our vertical solution partners in the future."
He intends to bring the M2M opportunity to life for all potential partners that operate in the comms and IT space. Another key objective is to make it easy for partners to move into M2M by having everything accessible via a self-serve portal such as package and solutions builders, quoting tools and step-by-step tutorials. This way new entrants can come into this space, build solutions and make money while they learn.
"Our principal challenge is waking up the reseller channel to the opportunity presented by IoT," added Le Saux. "Although we have signed up a large number of resellers already we have only just scratched the surface. Everyone knows about IoT, the only issue for debate is how many tens of billions of devices will be connected by 2020 and how many trillions of pounds the market will be worth. In spite of this, few resellers are preparing themselves to capitalise as the market continues to grow. Many resellers are unsure of the proposition, but we implore them to get on board with M2M and seize this opportunity."
Resellers wanting to take their first steps into M2M should look at their existing customer base, the similarities those customers have and identify the most accessible opportunities. "There is little sense in targeting a completely fresh vertical such as vehicle telemetry if the previous sales success was predominantly in a different sector such as retail," noted Le Saux. "The recommendation would be to add M2M services to the existing product portfolio and sell telecoms, IT, managed services, connectivity and now M2M as a joined up solution. Once resellers have done this and seen the opportunity they can start to diversify."
There are many addressable verticals within IoT such as vehicles, health, agriculture, retail, epos, buildings and wearables. Resellers can either position themselves within one or many of these market sectors or use the M2M ecosystem to offer solutions to their base that fit the needs of many sectors. Within each vertical market it is likely there will be connectivity delivered through a managed platform, powering an application sat on a particular device. "The opportunities, and the ways of going about winning in the M2M market are practically infinite," added Le Saux. "Once resellers start digging into their base and having smarter conversations about the challenges a customer faces they will find M2M opportunities in almost every one of their key customers."
As far as the customer is concerned resellers are the value chain. For many years customers have trusted resellers with the keys to the IT room and this status puts them in a prime position when it comes to M2M, believes Le Saux. "Most resellers offer more than one solution to their customers," he said. "The key to their success is not to see M2M as another, separate value chain but to see it as another product or solution that they can supply to existing customers.
"Resellers have far more value in the chain than Telefonica. As an MNO all we supply is the connectivity. For M2M to work someone has to supply the hardware, software and IT solutions that will make sense of any data that is being passed between smart machines and devices. Whether the reseller develops their own solutions and software or uses a third party, the fact that they are ultimately providing the billing and support for the end-to-end product ultimately makes them the most important part of the value chain to the customer."
Two Telefonica partners new to M2M in 2014 will write close to £2.4 million of M2M business before the close of the year. This has prompted the company to modify its strategy to ensure all sizes and types of reseller can establish a relationship with Telefonica. "We have created a partner on-boarding process which coupled with our transparent pricing model means that barriers to entry into the M2M market in partnership with Telefonica are practically non-existent," claimed Le Saux. "Early adopters who execute successfully could become increasingly aligned to Telefonica with a view to jointly targeting vertical sectors within the market."
Telefonica's channel proposition starts with a Global Partner Program that gives partners access to products and local pricing and support in other Telefonica territories such as Spain, Germany and Latin America. "The proposition that we are taking to market has also been tailored to suit all levels of experience and expertise in M2M," explained Le Saux. "For partners that have the experience and capability to supply their customers with a full end-to-end solution they can buy their connectivity directly from Telefonica, they can get access to our bespoke solutions and make sure they tailor their bid to give them the optimum opportunity to succeed. For partners that are new to M2M and perhaps don't have the same experience or ready made M2M platforms, we have created an ecosystem where they can get access to the support and services that they need from one of our fully accredited and approved aggregators."
Telefonica's principal challenge was initially managing the levels of interest from the channel. It has signed up over 100 partners already and the number is expected to more than double over the near term. Another key challenge is educating the channel. "The level of understanding around M2M varies massively among resellers," added Le Saux. "To combat this we are doing all we can to increase market awareness and presence through events and media outreach. The most critical action has been adopting a two tier support approach where we have the most experienced legacy M2M partners offering support and solutions to new entrants."
The opportunity presented by IoT is no longer up for debate, according to Le Saux. "We are seeing a growing propensity to buy M2M services from all manner of customers, from a typical SME to large enterprise customers, presenting a great opportunity for resellers of all sizes," he said. "The IoT is happening all around us and will continue to grow, with or without us. We see a huge portion of this opportunity being realised through the reseller channel, and most of the independent analysts agree. The key is to understand customers and the challenges they face as businesses. Many M2M solutions remove complexity, increase efficiency and dramatically reduce costs."
Le Saux's top priority is to educate resellers about M2M and IoT and what it could mean for their businesses. "We want to help channels understand the technology and how it can benefit them and their customers, and we also want to educate them on how to make money through long-term recurring revenues," Le Saux commented. "We want to accelerate the recruitment of M2M resellers. We see velocity as being critical to our success and the success of our partners."?