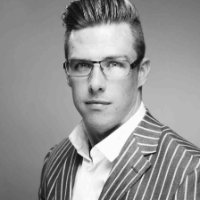 US-based value added reseller giant PCM has added Cisco Gold Certification to its UK subsidiary following the acquisition of £7.7m revenue Glasgow business Provista. The deal bolsters PCM UK's capabilities in networking, security, UC and data centre solutions.
Provista began life in 2006 and has regional offices in Aberdeen and London, and is also an Avaya Saphire Partner, Cisco Meraki and VMware Solutions Provider.
"The acquisition of Provista UK is another key milestone for our new UK segment that will enhance our capabilities and strengthen our position as a value added solutions provider to the UK marketplace," said Frank Khulusi, Chairman and CEO of PCM.
Donavan Hutchinson (pictured), MD, UK & International for PCM UK, stated: "With the combined investments that we have made organically, coupled with the acquisition of Provista UK and The Stack Group, we are positioned to accelerate our UK growth across all solutions categories."
Stuart Little, Director and major shareholder of Provista UK, added: "When PCM contacted us and shared its vision for the UK, it fit perfectly with our own ambitions.
"Having built the business to achieve Cisco Gold Partner status, it is exciting to now be able to be part of PCM and take the business to the next level."