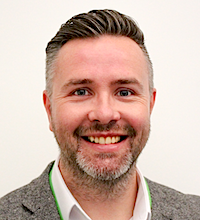 TeleWare's product development capabilities have been boosted by the appointment of Paul Davison (pictured) as Head of Development.
He brings multiple sector experience including oil and gas and TeleWare says the appointment will aid plans to double turnover within three years, driven in part by new product launches.
"The first major product launch under Paul's tenure will be Re:Call, an app-based mobile voice and SMS communications recorder," stated CEO Steve Haworth.
"We needed a creative, positive and innovative person to take our product offerings to the next level. Paul is the right fit."
Davison added: "Multiple projects are already in the pipeline, new partners are on board and I have a skilled team to work alongside."