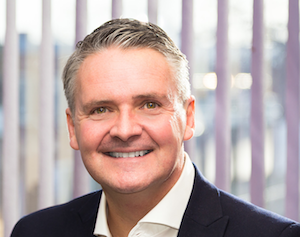 Intercity Technology's Non-Exec Director Charlie Blakemore (pictured) has joined the firm full-time as COO.
He was formerly BAE Systems Operations Director and brings 34 years experience in the engineering and aerospace industry as a leader of operations and project management.
Andrew Jackson, CEO at Birmingham-based Intercity Technology, commented: "Charlie's experience dealing with operations and project management made him the ideal candidate to help take our business to the next level.
"We're excited to see Charlie immersing himself completely into sharpening and efficiently scaling the business over the next few years."
Blakemore added: "Intercity holds its customers and employees at heart of everything it does, and this is a value that I admire.
"I'm looking forward to continuing my journey internally to develop project and operations performance and accelerate the business' growth strategy."