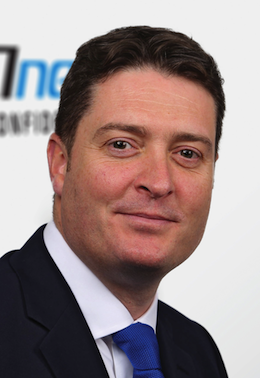 A regional event designed to showcase the market potential for full fibre services is to be staged by Entanet on March 20th at Leeds United Football Club.
The wholesale provider of full-fibre connectivity will explain how it can help partners sell Gigabit services on its CityFibre full fibre network in the Leeds, Bradford, Sheffield and Huddersfield areas which encompass 20,000 businesses.
"With over 300 kilometres of full-fibre infrastructure available, resellers that partner with Entanet have the opportunity to reach them all," said Entanet Sales Director Stephen Barclay (pictured).
The extent of the opportunity will also be emphasised by guest speakers Stephen Leigh, Head of Policy and Representation for Mid Yorkshire Chamber of Commerce and Stuart Clarke, Director of Leeds Digital Festival.
As well as helping delegates understand how to capitalise on the Yorkshire market for GPON and Ethernet services, the event will also illustrate how Entanet has removed the complexity partners may experience when leveraging the new Gigabit Voucher Scheme which gives SMEs up to £3,000 off the installation of Gigabit-capable connectivity.
Insights into the market potential of Entanet's just launched ISDN replacement and hosted voice services will also be on the agenda.
"The scale of the opportunity to deliver ultrafast full-fibre services to customers is enormous," added Barclay.
"Our partners can connect business customers to fully-managed, full-fibre connectivity at Gigabit speeds on our infrastructure.
"And we've taken any potential frustration out of the Gigabit Voucher Scheme for partners by managing the process for them."
The new services are also available to Entanet partners in other cities and towns where the wholesaler has an active CityFibre network, with an investment programme bringing additional opportunities in 2018, pointed out Barclay.