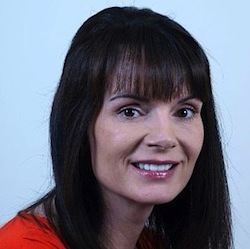 Former Active Business Communications Sales & Marketing Director Georgie Gardiner is to spearhead Pangea's next phase of growth following her appointment as Head of New Business Development.
She brings 20 years industry experience to the channel IoT and connectivity provider and says her biggest lesson learned to date is understanding the importance of channel relationships.
"It never ceases to amaze me how much this industry has evolved over the years from voice-only solutions, integrated data and voice platforms to connecting everything, everywhere," she said. "But the one constant that remains unchanged is understanding the true nature of successful channel partnerships."
Pangea MD Dan Cunliffe added: "Georgie's appointment will be key in driving the next phase of our partner growth having reached our 100 partner milestone several months ahead of schedule in November last year."