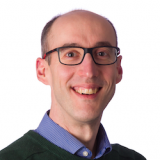 August's Intergovernmental Panel on Climate Change (IPCC) report convinces us all that there is an industry debate to be had about climate shifts and how to steer the whole channel towards taking positive remedial steps. Here, Steve Warburton, Managing Director for the Partner Division at Comms Vision Platinum sponsor Zen Internet, challenges the channel and wholesale providers to up their game and grasp the green agenda.
The latest IPCC report was damning to say the least. But there was nothing surprising in there. Everyone knows that human impact has warmed the atmosphere, ocean and land, but are we as individuals, and as an industry honestly taking this seriously enough? Is there something more our industry needs to understand before we are going to start seeing some real action?
From where I am sitting, the answer is clear. If you think this is not something to be concerned with from a business perspective, or if you are simply too busy to build sustainability into your organisation's strategic objectives, then you really are missing a huge trick. I am calling for the industry to collectively face up to our responsibilities to the environment.
Let us just consider a simple fact from the IPCC report: We will not be able to limit global warming to even 2o Celsius unless there are immediate, rapid and large scale reductions in greenhouse gas emissions. Just take a moment to think about that. Yes, 'large-scale' refers to that huge onus on member nations and the renewable energy policies they put in place and subsequent action to lead the charge. But let's face it, the IPCC has been releasing reports like this since 2007, billions of pounds have been ploughed into efforts and yet the rate of carbonisation has just continued to accelerate. How on earth can that be? And more importantly, what does that mean for our future generations?
Let's forget the 'large scale' reference for now and think in small, tangible, achievable steps. Because humanity needs to step up to this mountainous challenge and it needs our collective help. Can you confidently say that your business is playing its part?
Taking action
At Zen we are investing to ensure that not only can we keep up with required change, but that we can lead the way in our industry by declaring our commitment to becoming Net Zero by 2028. That means not only reducing our own carbon footprint, but also looking at more than just the emissions we're directly responsible for – those created throughout our supply chain such as the manufacture and transport of our routers and the electricity needed to use our broadband.
In our own small way we feel it's our responsibility to set an example. We want to demonstrate we are listening by taking our environmental responsibilities seriously, by doing our part to have a positive impact on people and the planet, showing the industry that there is a better way of doing business. This triple bottom line approach isn't a new concept – it was first introduced by John Elkington back in 1994, whom in 1995 also introduced the 3P formulation of 'people, planet, profits'. It's a tried and tested formula that we are proud to stand behind.
But we're not naïve, this is a big step (granted, a very little one in the grand scheme of things), which might not be feasible for many businesses. But let's explore other ways the channel can contribute and why it can also make a lot of business sense.
The prosumer
It's not just our responsibility, but as an organisation it demonstrates leadership and will have an impact on customer engagement and retention. Recent research from the Institute of Customer Service (ICS) found that 'a core group of customers are highly motivated by environmental sustainability in their buying decisions and relationships with organisations'. Consumer behaviours are changing and what's great to see is that they are shifting to brands that are more aligned with their own beliefs and values.
Covid has, if anything, accelerated this with a realisation that reduced travel, for example, can only be a good thing for the environment. According to the ICS research, 18 per cent of customers say the environment is the most important factor in their purchasing decisions, with another 50 per cent stating it is part of the purchasing decision alongside other factors.
In the business world, the green agenda has become a cornerstone of the bid process. When it comes down to two suppliers of equal merit, how do you make that choice? Today, the one that can truly demonstrate real progress towards sustainability will win every time. Every business now has a responsibility to consider sustainability in their procurement process – at Zen as part of our B Corp status our Board of Directors has a legal obligation to!
We are acutely aware that time, budget and resource can be inhibitors to embracing the green agenda. However, small changes can help at least make a start on the journey. We all have to start somewhere. Our own environmental journey started back in 2008 when we first introduced recycling on site. Since then, we have continued our journey with more achievements each year, from making efforts to reduce our CO­2 emissions (by eight per cent from energy in 2010, for example) to reducing paper usage (by nine per cent in 2010) and increasing our waste recycling targets to 95 per cent back in 2009.
We initiated an LED lighting project in 2011 and made data centre efficiency improvements in 2013. That same year we also signed up to the Government's Ride to Work scheme and reduced paper usage further by introducing electronic payslips. More recently we succeeded in eliminating single use plastic from site and the numbers around that alone are incredible (and not so difficult to implement once you make the commitment). For example, 30,000 plastic water cups were replaced by glasses; plastic drink bottles were replaced with cans and boxes; and we changed our teabag supplier to one that doesn't use plastic in their seal.
While all this hype about reducing your carbon footprint may sound intimidating or a mammoth ask, there are small steps that every business can take today that will make a difference. And in doing so will demonstrate that you too can be aligned with a changing consumer landscape.
Other initiatives we have executed at Zen, for example, that are both cost-effective and attainable include:
Recycling: Are you doing as much as you can?
Reduce office paper usage
Evaluate your office's energy provider and consider switching to green energy tariffs (100 per cent of Zen's electricity has been powered by renewable energy since 2018)
Replace any traditional light bulbs with LED fittings throughout the office (LEDs now cover approximately 70 per cent of our HQ)
Carry out an energy efficient assessment of your office
Review your supply chain – are there any opportunities to partner with an organisation already on that journey?
There is a paradigm shift in consumer behaviours and a real propensity to align with forward thinking, sustainable businesses. For many in the channel and wholesale business, we are not seeing enough of the right behaviour change to address this. While our journey started in 2008 and we have taken many steps, we also recognise that like any business we still have a long way to go to make an even bigger contribution to reducing our impact on the planet.
As an industry, we can surely commit to playing our part by taking small steps towards doing the right thing. Ignore the trends at your peril. If your channel or wholesale business is not demonstrating real action, you will get left behind. And fast.