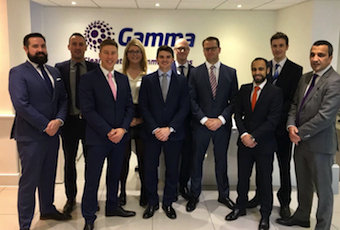 A reshuffle of Gamma's Product Sales team included the appointment of Roan Pratt as Head of Product Sales. He joined Gamma almost 10 years ago as a Mobile Sales Specialist and rose through the ranks to become Head of Resale prior to his latest promotion.
The promotion of Matt Barnett fills the vacant Head of Resale role.
Gamma's Product Sales team has expanded in recent months following the addition of four staff members with three more new recruits in the pipeline
Pratt said: "The Product Sales team play an important role for our channel partners, assisting them to grow their business further with additional revenue and margin opportunities. By bringing on more talented people to this team we hope to strengthen our existing relationships and help even more partners across the entire Gamma product set."