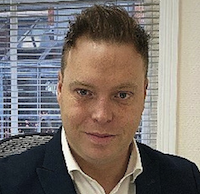 Sandwich-based wholesale comms provider Plustel has added cloud services to its portfolio following a partnership agreement with sister company Smarthosts which owns and operates its own UK data centres.
Plustel's partners now have access to services such as web and email hosting, VPS, dedicated servers and domain registration, which can be ordered and managed via the existing Plustel partner portal. The Smarthosts support team is also on hand when needed.
Plustel Sales Director Anthony Harvey (pictured) stated: "Collaboration with our sister company makes perfect sense and gives our telecoms channel partners the opportunity to provide managed cloud services to their existing customer base, opening up new revenue streams."