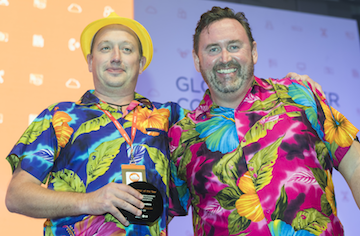 Hats off to Lily Comms for scooping Ericsson-LG's Best Partner of the Year award for an unprecedented fifth time in a row. MD Chris Morrisey and founder Adrian Jackson collected the award at the Ericsson-LG Global Partner Conference in Kuala Lumpar.
Morrisey said: "We have ambitious plans for the next year that will take us on to the next leg of our growth journey. To win accolades such as this is a reminder that we are on the right path."
Jackson added: "An extra special thank you goes to Pragma Distribution for its support."