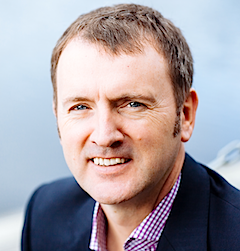 Provista UK has drafted in Jim Mooney as Head of Sales and Marketing following its acquisition by Nasdaq listed tech giant PCM.
The appointment signals Provista's expansion ambitions beyond the Scottish border as the company leverages PCM's HQ in Sheffield and regional offices in Northampton, Liverpool and Heathrow.
Mooney brings almost 20 years tech sector experience including stints at Fujitsu, GE Capital and Scottish software vendor Axios Systems.
In partnership with his wife Mooney also co-founded Glasgow-based online retailer Houseology which became a £5m turnover business prior to exit.
Mooney said: "Following the buy-out by PCM we suddenly have the scope to expand our customer engagement south of the border."
Provista UK Director Stuart Little added: "Jim's track record goes before him. However, for us his appointment was as much to do with his entrepreneurial outlook.
"Jim took the leap to start up and build a successful business of his own. That experience counts for so much."
Hamilton-based Provista UK recorded revenues of £7.7m in its last trading period.