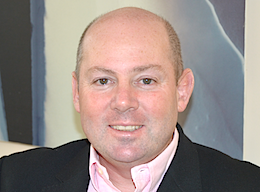 Fidelity Group has snapped up long-time partner Leicester-based RDC Communications for an undisclosed sum, significantly strengthening its presence in the region. RDC was established in 1999 as a provider of telecom systems and maintenance.
It partnered with Fidelity eight years ago to offer telecommunications, system maintenance, data and energy services.
"Fidelity has been a reliable partner of RDC for eight years," said RDC founder Roger Collings.
"When considering my decision to handover day to day control, I knew that Fidelity Group would be a company we could trust."
Collings will continue to operate as a consultant to aid the post-aquisition transition and integration.
Fidelity plans to add more value to RDC's proposition via the provision of other services such as hosted telephony, mobile services, IoT solutions, cloud hosting, data and connectivity, along with e-learning and classroom training.
Fidelity Group MD Alan Shraga (pictured) said: "Our businesses have always worked well together, and this merger brings our expertise to RDC's customers and the Leicestershire area."
RDC customers will continue to be supported from the Leicester base with additional support leveraged from Fidelity Group's Henley-on-Thames HQ.
To make its influence immediately and more strongly felt in the Leicester region Fidelity has deployed Group Sales Manager Tim Holway and Leicester-based BDM Carly Rose to work alongside RDC's Marc Dulson in the area.